As customer expectations grow, improving customer experience is key to winning loyalty. Effective loyalty programs nurture customers' relationship with the brand and maximize the perceived value and experience of the brand to the customer.
IMAGE SOURCE
Take a look at these 11 statistics that will make you rethink your loyalty strategy and put the customer first:
By 2020, the demand for an omnichannel customer experience will be amplified by the need for nearly perfect execution, PWC
75%

of consumers expect a consistent experience wherever they engage with a brand regardless of the channel (website, social media, mobile, in person), Salesforce
Customers who had an unpleasant experience on your website are

88%

less likely to return to your website, Adobe
89%

of people are likely to recommend a brand after a positive brand experience on mobile, ThinkwithGoogle
65% of companies are able to successfully up-sell or cross-sell to existing customers, Kolsky
51%

of consumers claim that most companies don't meet their expectations for great experiences, Salesforce
The #1 reason customers switch to a new brand is feeling unappreciated, New Voice Media
only

61%

of digital business professionals have the right metrics in place to measure the effectiveness of the omnichannel experience,

Forrester
67% of customers mention bad experiences as a reason for churn, but only 1 out of 26 unhappy customers complain, Huffpost

36% of customers commit to a brand because of personalized experiences, TD Bank

84% of organizations are now embracing the customer centric approach (shown below), Kolsky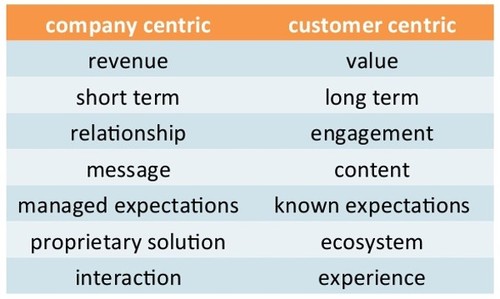 Plus, a Walker study found that by the year 2020, customer experience will overtake price and product as the key brand differentiator.
Developing an effective loyalty program is not easy but done right it can dramatically improve customer experience and loyalty. Driven by over 18 years of market research, the ENTERTAINER business is a global loyalty and rewards solutions provider pioneering in features that are limited only by imagination.
Get in touch today.